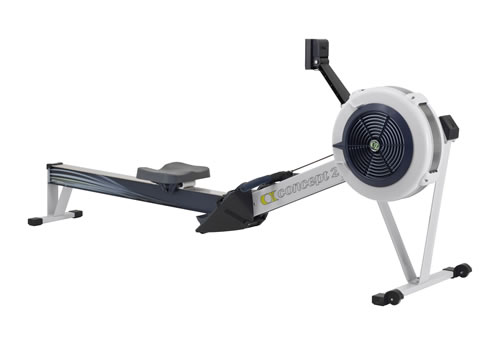 Attention: If you purchased your Model D Indoor Rower between August 1, 2006 and April 19, 2007, please read this important information about your indoor rower.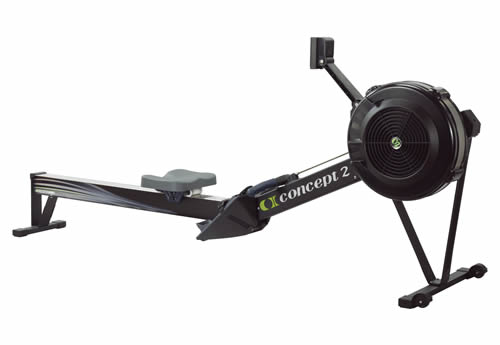 Black Model D Indoor Rower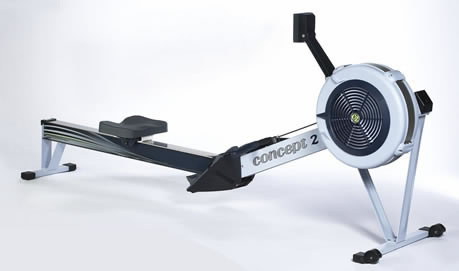 Gray and Light Blue Model D Indoor Rower
August 2006–Late July 2012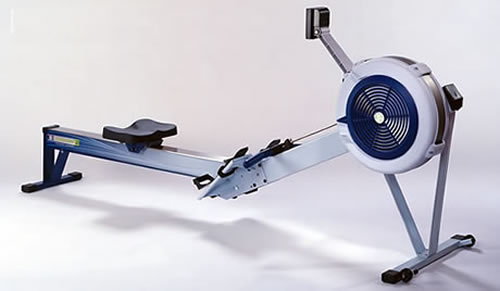 Blue and Light Blue Model D Indoor Rower
July 2003–August 2006
Manufacture Dates
July 2003–Present
Updated in August 2006 with the following features:
Modified monorail artwork
Redesigned foot stretchers
Updated frame lock mechanism
Main Characteristics
Color:
Handle: Ergonomic handle featuring a 10 degree bend
Flywheel Housing: Damper setting numbers molded into the flywheel cover
Serial Number Location
Prior to October 17, 2005
The label is located between the V of the flywheel support legs, on the bottom side of the rower. The serial number represents the date the rower was boxed (mm/dd/yy). An example Model D serial number from this time frame is 082205/1.
October 17, 2005 to Present
Located between the V of the flywheel support legs, the label is located on the left side of the flywheel housing. See illustration.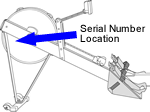 The serial number contains three groups of numbers separated by dashes; the first group of numbers represents the date the unit was boxed. When asked for the serial number of your indoor rower, this is the number to use.